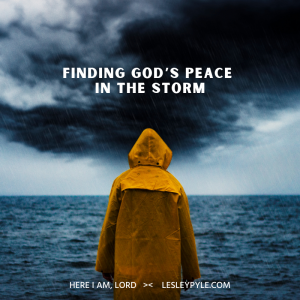 Where God is, there you will find true peace. John 14:1a says, "Let not your hearts be troubled." And continuing in John 14:27 the Bible says, "Peace I leave with you; My peace I give to you; not as the world gives do I give to you. Do not let your heart be troubled, nor let it be fearful."
This is something God recently put on my heart,
"Perfect is my peace and true rest comes from being in My will and in surrender to Me, walking with Me, talking with Me. Purge yourself of all that is unnecessary and find peace and comfort in Me. Steady your heart and mind on Me. I am where truth and fulfillment lie. The world is full of noise and disorder and it takes extreme intentionality to live apart from it while living in it.
Do it anyway. It requires walking with Me moment by moment and not letting your heart be swayed by it. It is not easy to achieve and only through complete surrender is it possible."
For me, I felt as if God was saying unplug from the world and focus more on Me and My Word.
There are 365 verses telling us to not fear. Do you think God has one a day for the year because we find ourselves slipping into fear often or the "what if's" that can also lead us to fear?
If you need encouragement to find peace, here are more verses to meditate upon:
"So do not fear, for I am with you; do not be dismayed, for I am your God. I will strengthen you and help you; I will uphold you with my righteous right hand." Isaiah 41:10
Have I not commanded you? Be strong and courageous. Do not be terrified; do not be discouraged, for the Lord your God will be with you wherever you go." ~ Joshua 1:9
"Tell everyone who is discouraged, Be strong and don't be afraid! God is coming to your rescue…" ~ Isaiah 35:4
"Do not be anxious about anything, but in every situation, by prayer and petition, with thanksgiving, present your requests to God. And the peace of God, which transcends all understanding, will guard your hearts and your minds in Christ Jesus." — Philippians 4:6-7
"I will both lie down in peace, and sleep; for You alone, O LORD, make me dwell in safety." — Psalm 4:8
"You will keep him in perfect peace, whose mind is stayed on You, because he trusts in You." — Isaiah 26:3b
"When a man's ways please the LORD, He makes even his enemies to be at peace with him." — Proverbs 16:7
"Now may the Lord of peace Himself give you peace at all times and in every way. The Lord be with all of you." — 2 Thessalonians 3:16
"The Lord gives strength to His people; the Lord blesses His people with peace." — Psalm 29:11
"Make every effort to live in peace with everyone and to be holy; without holiness no one will see the Lord." — Hebrews 12:14
Now allow these verses to bring you peace that your heart and mind needs. He is good. And He is faithful.