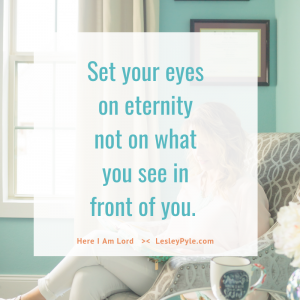 Dear Child,
What you see is temporary; what I am doing is eternal.
I do my most beautiful work in secret behind the scenes so don't get worked up when things don't look the way you hoped or expected.
Remind yourself to see things with future hope.
I have purposes in all I allow.
Rest in that my child knowing that the path I have is not always straight and that the curves have lessons and impact you need for your growth.
"Now faith is the assurance of things hoped for, the conviction of things not seen." Hebrews 11:1
"the things which are not seen are eternal." 2 Corinthians 4:18b