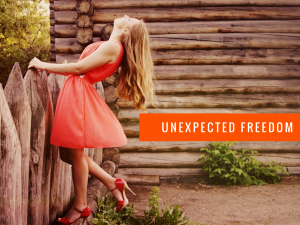 During the last couple of months, we have been on a journey of selling what we thought was our forever home and moving into a home less than half the size. We had accumulated quite a bit with such a large property and were able to use that home for a great deal of ministry from Bible studies to prayer nights to fundraising events. When we built that home, we dedicated it to the Lord to be used for His Kingdom and His purposes. We covered the property in prayer and the foundation and framing with scriptures knowing it was more His than ours.
We enjoyed knowing that everyone knew our home was open for the needs of God and His people. God blessed us with the resources and privilege of building and owning it for six years and allowing us to be stewards of it. But with such a large property, came a lot of time and maintenance to care for it. This new season will undoubtedly free us up in some new, unexpected ways.
Before we moved, we sold or donated a great deal of belongings that would not fit in this new home, and even more after we moved in. We aren't quite settled yet but I have that new sense of freedom stirring in me.
I wonder if that's part of what God means when He says, "Do not store up for yourselves treasures on earth, where moths and rust destroy, and where thieves break in and steal. But store up for yourselves treasures in heaven, where moths and rust do not destroy, and where thieves do not break in and steal. For where your treasure is, there your heart will be also." Matthew 6:19-21
I've learned it's easy to get comfortable with what God has blessed us with and take it for granted – assuming it's ours, and how easy it is to get busy in life and miss out on what God is doing or wanting to do in and through us. I'm thankful that He made it clear to us and gently released our grip on our possessions in order to follow Him on this next journey.
We don't know how long this season is for but we are embracing this new adventure with God. We know life with Him is never boring and nothing in life is more fulfilling than being a part of what He is doing in us, around us and through us. To God be the glory!