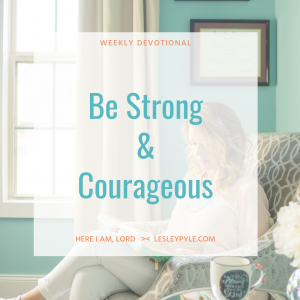 Step out in faith my child. No longer be timid or afraid of failure or anything else.
With Me, there is nothing to fear. I am with you and I will never forsake you.
I want to grow you. Set your heart and mind on Me, not on your agenda. Practice tuning into Me and tuning out the world. Treasure My words in your heart.
Stay True to Who I Say You Are
Your love will open doors and hearts. My will and My ways are always for higher purpose. Declare My goodness at every opportunity. Stay true to who I say you are.
Grab hold of My hand and join Me on this great adventure. Let not fear have a foothold. I have much in store as you keep your heart and mind steadied on Me and trusting in Me!
Release your doubts, disappointments and fears to Me. You have all you need in Me.
Take heart. Have courage.
I am fighting for you.
Step out! Be bold!
Great adventure awaits! I am with you always.
"Be strong and very courageous. Be careful to obey all the law my servant Moses gave you; do not turn from it to the right or to the left, that you may be successful wherever you go.Keep this Book of the Law always on your lips; meditate on it day and night, so that you may be careful to do everything written in it. Then you will be prosperous and successful.Have I not commanded you? Be strong and courageous. Do not be afraid; do not be discouraged, for the Lord your God will be with you wherever you go." Joshua 1:7-9
"Be strong and of good courage, do not fear nor be afraid of them; for the LORD your God, He is the One who goes with you. He will not leave you nor forsake you." Deuteronomy 31:6
"So do not fear, for I am with you; do not be dismayed, for I am your God. I will strengthen you and help you; I will uphold you with my righteous right hand." Isaiah 41:10