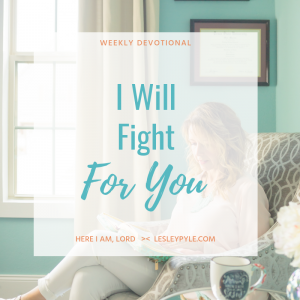 Be still and tune into Me. Let all other thoughts, cares and concerns go and focus only on Me. Imagine Me right there with you. I am near and as you relax in My presence, it becomes easier to hear My voice.
Release all the items on your mind and just enjoy being still in My presence. Imagine just leaning your head on my chest knowing that I've got you and I've got "this"; no matter what "this" is.
There is peace and security just knowing I am here with you. I am able to carry all of your cares, burdens, fears. When you give them to Me, you allow Me to work them out according to My plan. If I've allowed it, I have a purpose in it that you may not see now. Trust Me.
In this life you will face trials, but you never have to face them alone. I am with you and I will get you through them. I will fight for you, you only need be still. (Exodus 14:14)
Rely on Me and wait on Me
I see today, tomorrow and all the days after that. Nothing takes Me by surprise. I know all. I see all.
There are times when you will not understand will want to rush ahead. Wait for My prompting and My peace to accompany your decisions. I will lead and guide you.
Trust Me in the uncertainty. Lean your head on My chest. Cry on my shoulder. I can take it. I catch every tear and I redeem all things as you trust in Me.
Life can be tough. That's why you have Me. And as a believer, you have the Holy Spirit to guide you as you surrender to Me.
You can trust Me
You can rest in Me. No one knows you more deeply than I do. And no one loves you more deeply than I. Remember I know everything about you. I knit you together in your mother's womb. I know every hair on your head. I am your Abba Father and My love for you is steadfast, unconditional and forever.
Come, take the next step to deeper intimacy with Me. I am here always with arms open wide. I love you My child.
"Do not be afraid. Stand firm and you will see the deliverance the Lord will bring you today. The Egyptians you see today you will never see again. The Lord will fight for you; you need only to be still." Exodus 13-14
"You keep track of all my sorrows.
You have collected all my tears in your bottle.
You have recorded each one in your book." Psalm 56:8
"The LORD your God is in your midst, a mighty one who will save; he will rejoice over you with gladness; he will quiet you by his love; he will exult over you with loud singing." Zephaniah 3:17
"Consider it pure joy, my brothers and sisters, whenever you face trials of many kinds, because you know that the testing of your faith produces perseverance. Let perseverance finish its work so that you may be mature and complete, not lacking anything. If any of you lacks wisdom, you should ask God, who gives generously to all without finding fault, and it will be given to you. But when you ask, you must believe and not doubt, because the one who doubts is like a wave of the sea, blown and tossed by the wind." James 1:2-6