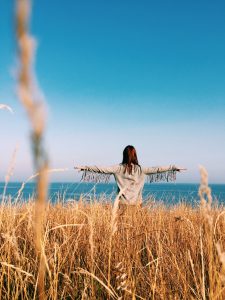 Have you ever reached a low point and saw God's hand clearly at work in your life?
I have! And more than once! I can remember as a single mom many years ago when I barely had two pennies to rub together and how "out of nowhere" a refund check came that I wasn't expecting or when the hospital called "out of nowhere" to tell me my debt had been wiped clean.
Y'all, I hadn't even asked for that.
Philippians 4:19 says, "My God will supply all your needs according to His riches in glory in Christ Jesus."
So what needs will He supply for us?
Some?
A few?
No, His Word says He will supply ALL of our needs!
"So do not worry, saying, 'What shall we eat?' or 'What shall we drink?' or 'What shall we wear?' For the pagans run after all these things, and your heavenly Father knows that you need them. But seek first His kingdom and His righteousness, and all these things will be given to you as well. Therefore do not worry about tomorrow, for tomorrow will worry about itself. Each day has enough trouble of its own." (Matthew 6:31-34)
God wants us to simply focus on pursuing Him and allow Him to transform us from the inside out to be more like Him. He promises that as we seek His kingdom and His righteousness, He will make sure that we have all we need.
What He doesn't promise is to be a genie in a bottle granting our every wish at every turn. He tells us to "seek first His kingdom and His righteous" and then all of these things will be given to us.
Abide: Receive, Believe and Trust Jesus in All Things
His Word also tells us in John 15:7, "If you abide in Me, and My Words abide in you, ask whatever you wish, and it will be done for you."
So we are to seek Him and His righteousness, and abide in Him through living our lives in alignment with Him. To abide we must receive, believe and trust Jesus in all things.
I had asked for God's help when I was in my single mom season, because I knew I could not do it on my own. I pursued Him through praying, studying His Word and serving. But I never asked specifically for that refund check or that hospital to forgive the debt I owed when I had to have an emergency appendectomy.
But God! He saw my needs. He heard my cries for help. I was faithful to pray, trust, abide and believe. And HE WAS FAITHFUL to take care of me!
If you want to learn more about my journey with God, click here.