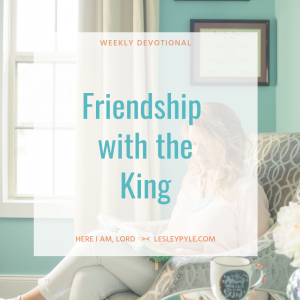 Dear Child,
Trust Me in this process. There are so many moving parts. You cannot possibly understand all that I am doing and all that is going on in the unseen.
Just remind yourself that I am in charge. I know the plans I have for you and rarely are they a straight path. There are many facets to them and you must keep your focus on Me and not get side tracked. But if you do, come right back to Me and lay it all at the throne.
Give Me your heart and mind. Ask for My thoughts and desires to fill you.
Make Space for God
Dig deeper and work for your way past the distractions. Ask for My voice to be the loudest and the one you hear. Make space for Me to speak. I will not force it on you. I want you to seek Me with your whole heart. Your life matters to Me. There is so much more to life than the day to day. But you have to seek it out.
I look for opportunities to stretch you and grow you. I do not want you to stay the same. Life is a beautiful adventure and I want to share it with you.
You are Uniquely Made
When I created you in your mother's womb, it was to have an intimate relationship with you. I created you uniquely for that purpose. There is no one like you, down to your finger prints. I know the very number of hairs on your head. Who else can say that?
Do you not know? Do you not believe I cherish everything about you?
I make no mistakes. I treasure you. I desire a deep friendship with you. Take time to get to know Me. I know all there is to know about you. And I love you completely and thoroughly.
"For I know the plans I have for you," declares the Lord, "plans to prosper you and not to harm you, plans to give you hope and a future." Jeremiah 29:11
"Do not conform to the pattern of this world, but be transformed by the renewing of your mind. Then you will be able to test and approve what God's will is—his good, pleasing and perfect will." Romans 12:2
"For you created my inmost being;
you knit me together in my mother's womb.
I praise you because I am fearfully and wonderfully made;
your works are wonderful,
I know that full well.
My frame was not hidden from you
when I was made in the secret place,
when I was woven together in the depths of the earth.
Your eyes saw my unformed body;
all the days ordained for me were written in your book
before one of them came to be.
How precious to me are your thoughts, God!
How vast is the sum of them!
Were I to count them,
they would outnumber the grains of sand—
when I awake, I am still with you." Psalm 139:13-18