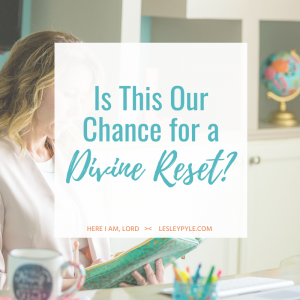 In this uncertain season we are in, one thing I am thankful for is that it's caused a lot of people to search for truth. It has united a lot of us in prayer and in our desire to expose evil, corruption and lies. But it has also divided many through lashing out and arguing.
"But the wisdom that comes from heaven is first of all pure; then peace-loving, considerate, submissive, full of mercy and good fruit, impartial and sincere. Peacemakers who sow in peace reap a harvest of righteousness." James 3:17-18
I personally believe God has allowed me to go down this road of investigation to allow me to see more and more that it's an enormous big, tangled ball of confusion. It has exposed our weaknesses and our fears. No one knows what or who to believe. It's been a recipe for disaster … but God.
I believe it is impossible to know the full truth without God. And maybe all along He's been trying to show us that and letting us scramble for the truth only to see that leads down another path that adds more to the confusion and craziness.
"Call to me and I will answer you and tell you great and unsearchable things you do not know." Jeremiah 33:3
For me, I believe God is no longer calling me to search for truth "out there" but to spend that time seeking Him, His Word and to pray fervently for our country, for our people, for our leaders, for our world.
"If my people, who are called by my name, will humble themselves and pray and seek my face and turn from their wicked ways, then I will hear from heaven, and I will forgive their sin and will heal their land." 2 Chronicles 7:14
"Because you have so little faith. Truly I tell you, if you have faith as small as a mustard seed, you can say to this mountain, 'Move from here to there,' and it will move. Nothing will be impossible for you." Matthew 17:19-20
"This kind can come out only by prayer." Mark 9:29
I love my God and that He can convict and show me how much He loves me by correcting me and reordering my steps. From the beginning of this season, I felt in my heart that there was going to be a humbling to this process.
I truly believe He is the only one that can rescue us. He is the only one that can bring light to all the darkness. I don't think any one of us has that much power, time, resources, control, access or wisdom to find the whole truth. And none of us have as much love for humanity as God. We are His beloved. We are His creation.
What if all of this is our chance for a Divine Reset?
What if this big mess is a way to reorder our steps, reprioritize our lives and to put Him back on the throne in the US?
"Be still before the Lord and wait patiently for him; do not fret when people succeed in their ways, when they carry out their wicked schemes." Psalm 37:7
"Submit yourselves, then, to God. Resist the devil, and he will flee from you. Come near to God and he will come near to you. Wash your hands, you sinners, and purify your hearts, you double-minded. Grieve, mourn and wail. Change your laughter to mourning and your joy to gloom. Humble yourselves before the Lord, and he will lift you up. Brothers and sisters, do not slander one another. Anyone who speaks against a brother or sister or judges them speaks against the law and judges it. When you judge the law, you are not keeping it, but sitting in judgment on it. There is only one Lawgiver and Judge, the one who is able to save and destroy. But you—who are you to judge your neighbor?" James 4:7-12
"Then Jesus told his disciples a parable to show them that they should always pray and not give up." Luke 18:1
"Be patient, then, brothers and sisters, until the Lord's coming. See how the farmer waits for the land to yield its valuable crop, patiently waiting for the autumn and spring rains. You too, be patient and stand firm, because the Lord's coming is near. Don't grumble against one another, brothers and sisters, or you will be judged. The Judge is standing at the door! Brothers and sisters, as an example of patience in the face of suffering, take the prophets who spoke in the name of the Lord. As you know, we count as blessed those who have persevered. You have heard of Job's perseverance and have seen what the Lord finally brought about. The Lord is full of compassion and mercy." James 5:7-11
"If any of you lacks wisdom, you should ask God, who gives generously to all without finding fault, and it will be given to you. But when you ask, you must believe and not doubt, because the one who doubts is like a wave of the sea, blown and tossed by the wind. That person should not expect to receive anything from the Lord. Such a person is double-minded and unstable in all they do." James 1:5-8
"Therefore, confess your sins to each other and pray for each other so that you may be healed. The prayer of a righteous person is powerful and effective." James 5:16
"Create in me a pure heart, O God, and renew a steadfast spirit within me." Psalm 51:10