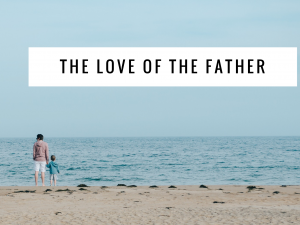 Have you ever wondered if God loves you? Perhaps you think you are not worthy, not good enough, or that you've done too much wrong, but the beauty of God's love is that you cannot do anything to cause Him not to love you. That's a beautiful and reassuring thought. "The Lord is not slow in keeping his promise, as some understand slowness. Instead he is patient with you, not wanting anyone to perish, but everyone to come to repentance." (2 Peter 3:9)
The problem many of us have as humans is we tend to put human attributes on a holy and unfathomable God. The Bible teaches that our ways are not His ways. "For my thoughts are not your thoughts, neither are your ways my ways, declares the Lord. As the heavens are higher than the earth, so are my ways higher than your ways and my thoughts than your thoughts." (Isaiah 55:8-9)
We tend to let our emotions dictate how we feel towards a person. We want to love unconditionally but sometimes it's hard because we are imperfect. But with God, He can and does love us with unconditional and undeserved (agape) love.
God loves us this way because that is His nature and the expression of His being. He loves the unlovable, the unpopular, and the sinner not because we deserve to be loved or because of any great qualities we possess, but because it is His very nature to love. It's Who He is – Love.
He loves us in spite of our disobedience, our weakness, our sin and our selfishness. He even loves us enough to provide a way to abundant, eternal life with Him.
God's love is shown not only by what He says in His Word, but also by what He does. God's love is displayed most clearly on the cross. "God, being rich in mercy, because of the great love with which he loved us, even when we were dead in our trespasses, made us alive together with Christ—by grace you have been saved" (Ephesians 2:4–5). We do not come near to deserving this great sacrifice, "but God demonstrates his own love for us in this: While we were still sinners, Christ died for us" (Romans 5:8). God's agape love is unmerited, gracious, and is constantly pursuing the ones He loves. We may not feel worthy or good enough and frankly we aren't but that's the beauty of God's love. He meets us right where we are with the biggest open arms and invites us to receive His love and a beautiful relationship with Him that is based on grace, mercy, forgiveness and most importantly love.